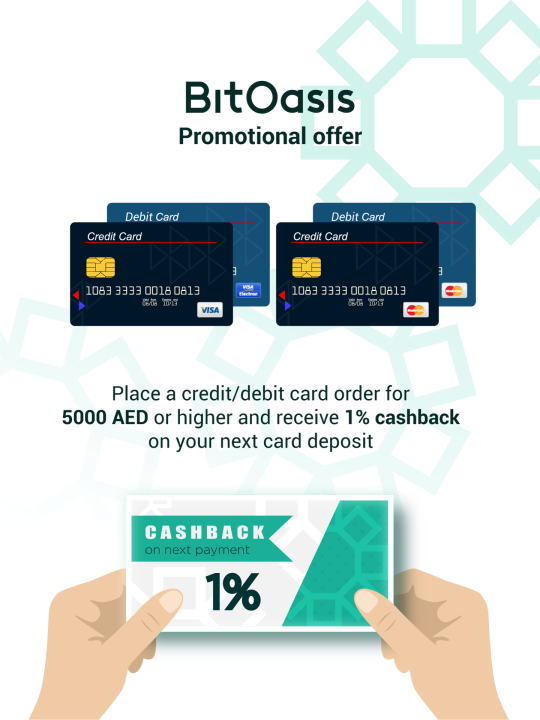 We are excited to announce to all our customers that we're running a limited promotional offer for credit/debit card payments starting today for our customers in UAE, Saudi Arabia, Kuwait, Bahrain, and Oman. You'll receive 1% instant cashback on your second deposit if your first card deposit was 5,000 AED or higher until May 1st.
If you have any questions, please don't hesitate to reach out to our support team.
We'd love to hear from you!