We are proud to announce that the BitOasis Android App is officially launched on the Google Play Store!
We would like to thank all our users for sharing valuable feedback on the Beta version during the three-week testing period.
The BitOasis Android App enables you to buy/sell digital assets instantly as well as track your portfolio wherever you are.
Moreover, the app also allows you to deposit AED through your credit card and initiate withdrawal orders, all a couple of taps away.
BitOasis Android App Features
Dark Mode (New)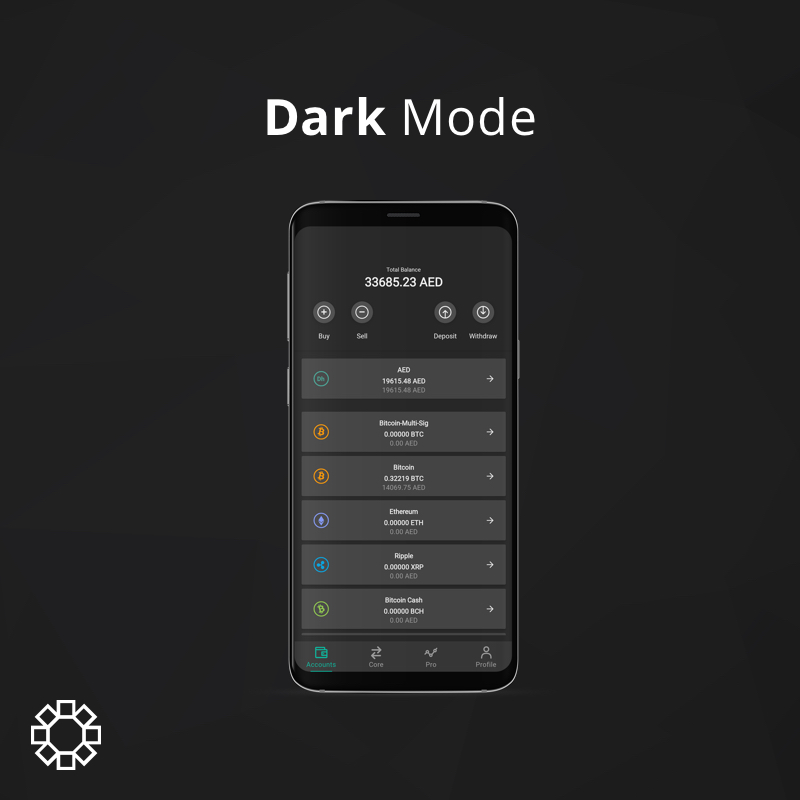 The BitOasis Android App is launching with an additional enhancement – Dark Mode! You can now browse the app, manage your portfolio as well as buy/sell digital assets in your preferred colour profile.
The Dark mode is enabled by default, however, you can toggle between light mode and dark mode under General Settings
Core Buy/Sell Orders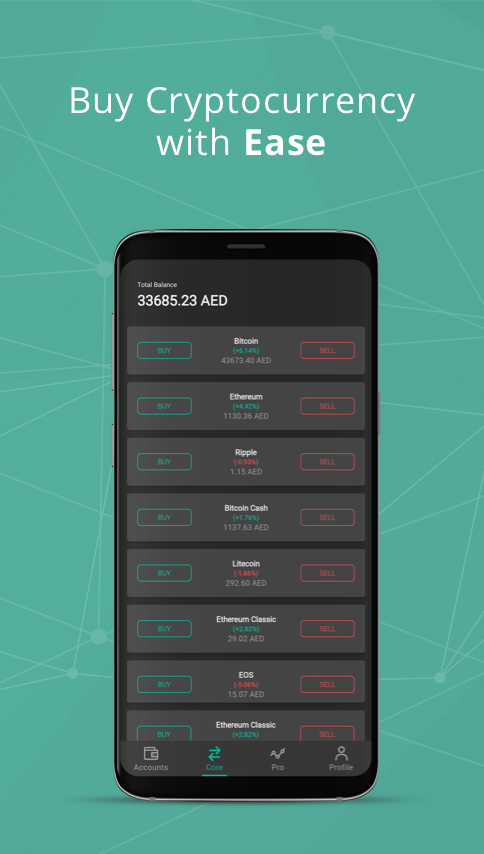 With BitOasis Core on the Android App, you are always one tap away from executing digital asset buy and sell orders wherever you are, whenever you want.
Instantly execute buy and sell orders on the app for digital assets such as Bitcoin, Ethereum and 10 more!
Manage your Portfolio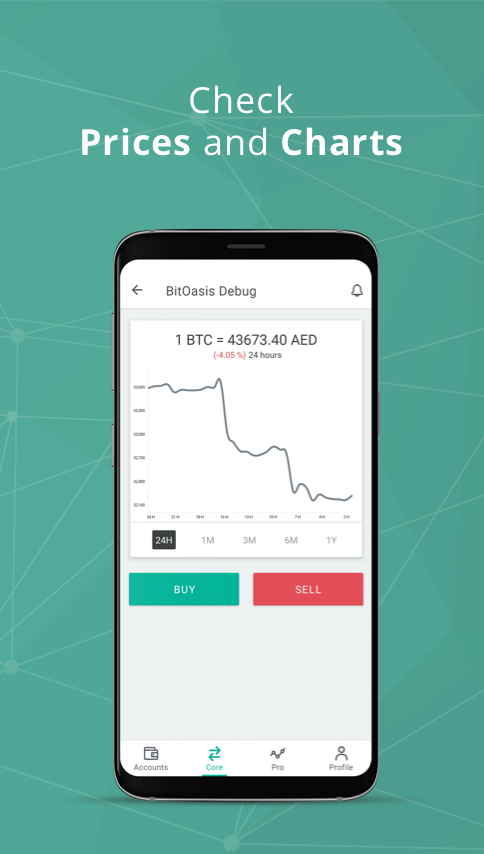 Managing your digital asset and fiat balances has never been easier; access dashboards, charts and customized price alerts to track digital asset prices and optimize your portfolio on the go.
Deposit AED through Credit/Debit cards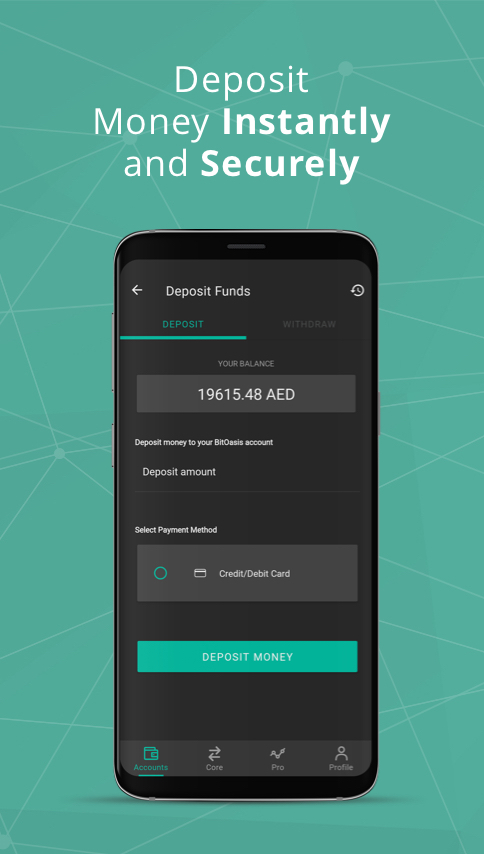 The BitOasis Android App makes it simple for you to deposit AED to your BitOasis account through your personal debit/credit card. Initiate AED withdrawals, deposit funds, and manage your cards, all through the app.
Initiate AED withdrawals to your personal bank account
Easily initiate AED withdrawals to your personal bank account according to your weekly limits.
What's Next?
We have a lot of more exciting updates lined up for the next releases. Stay tuned for the upcoming official launch of BitOasis Pro on the Android App!
BitOasis App on Apple iOS
the iOS version of the BitOasis App is currently under development. Our team is diligently working on finalizing the iOS app for release soon.
Keep track of upcoming releases on our Blog and follow us on our Twitter, Facebook, Telegram, Medium as well as Reddit accounts for the latest updates.
Read More: