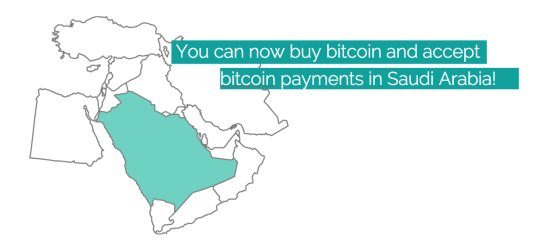 We're
excited to announce that our buy bitcoin service and merchant API integrations are now available to our customers in Saudi Arabia.
If you would like to start
using or accepting bitcoin payments in Saudi Arabia, sign up to
our platform today!
We've been working
tirelessly to expand our fast growing reach and network to make our buy bitcoin
and merchant integration products available in your country. Our mission is to
make it easier and seamless for all our Middle East based customers to buy and
use bitcoin.
We'll be rolling out
more features and payment options to buy bitcoin such as credit card and
CashU next month to make your experience as smooth and seamless as
possible.
If you have any questions drop us a message on
[email protected] or tweet at us @BitOasis,
we'd love to hear from you!