To all our exchange users, you can now request higher weekly limits on BitOasis exchange. In the recent weeks, we've been hard at work increasing our exchange liquidity, instant buy/sell features and allowing our users to exchange higher amounts of bitcoin. Our new "Increase Limits" feature will allow you to apply for a higher weekly buy, sell and withdrawal limits to cater for your exchange requirements.
Below are the steps to apply for increase limits on BitOasis:
1. From the Buy/Sell Bitcoin tab, you can click on "Increase Limits". The screen will display your current limits and allow you to apply for higher limits.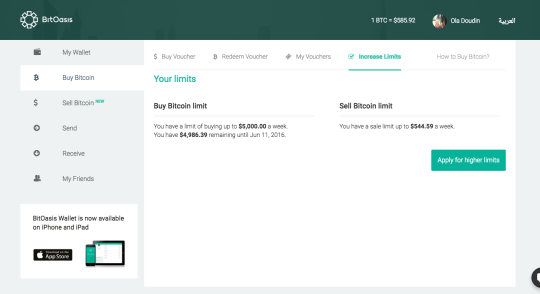 2. Once you click on Apply for higher limits, you'll be asked to fill in additional information and specify the weekly exchange limits you need. As soon as we receive your request we'll need less than 24 hours to confirm and review your application.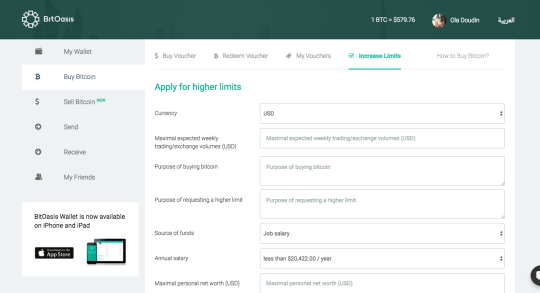 If you
have any questions please don't hesitate to reach out to our support team
at [email protected] or tweet at
us @BitOasis, we'd love to hear from you!