We're excited to launch our new partial redeem feature to make your buy bitcoin experience on our platform a lot smoother and easier*. From now on, all vouchers you purchase will be deposited in your wallet and reflected as a total in AED under one balance. With one click you can instantly exchange your voucher balance to bitcoin anytime and at any value you want.
*Available for our UAE based customers
Below are the steps to instantly buy bitcoin using partial redeem feature:
1. Click Buy Bitcoin tab and enter the voucher amount in AED you want to purchase.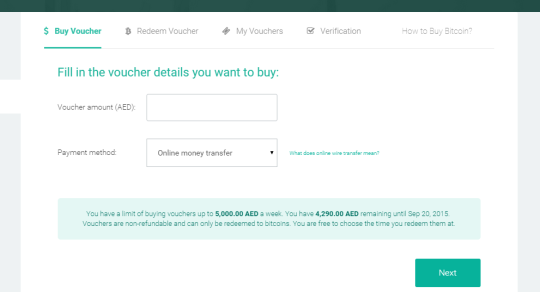 2. Once we receive our payment we will reflect your AED voucher balance with the new AED amount. You can go ahead and partially exchange any value of your voucher to bitcoin on the go.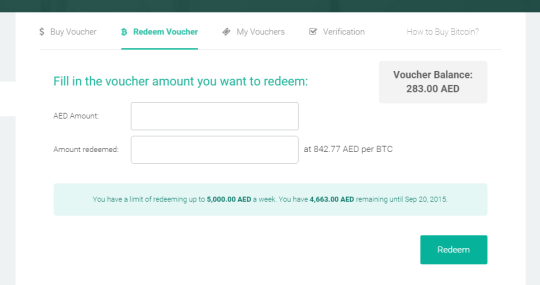 If you have any questions or comments don't hesitate to contact me (Dina Saman) at [email protected].