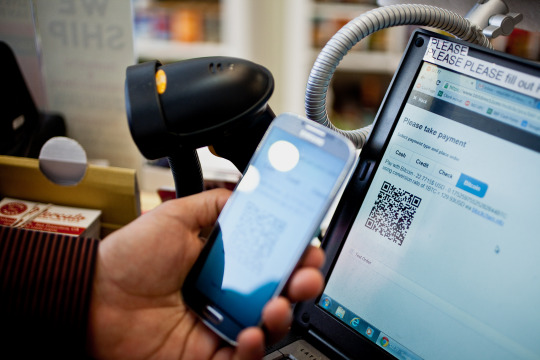 You've probably heard about bitcoin or you may hold some bitcoins yourself. You may be wondering why are people so excited about saving it and where can you spend bitcoin globally and in the Middle East.
Since some retail giants worldwide started accepting bitcoin as a method of payment it increased its popularity around the world and as a result, a bigger number of stores are joining the hottest trend of cryptocurrency. The biggest example is when Microsoft started accepting Bitcoin last December in exchange of digital content across its online platform. Dell followed those footsteps by partnering with a Bitcoin platform to allow customers buy high-end Alienware PCs using bitcoin.
Bitcoin in the Middle East is still in infancy stage, but the adoption and the demand in the region are fast growing. Will bitcoin become a popular method of e-payment that Arabs across the region will adopt?
Dubai held its first major Bitcoin Conference in December 2014, and this year we're seeing stores, online and offline opening their doors for bitcoin. Moreover, more meetup activities from Tunisia all the way to Dubai and Sudan are taking place and more startups are jumping to join the bitcoin revolution. As consumer adoption is growing in the region, we at BitOasis often get asked where users can spend their bitcoins, so we've gathered a list of popular online and offline stores for you to checkout below:
With more merchants accepting bitcoin as a method of payment around the Middle East, we'll keep updating our blog with the latest and hottest stores out there where you can put your bitcoins to use.
Sign up and create your free BitOasis bitcoin wallet on bitoasis.net.
If you have any questions don't hesitate to contact me (Dina Saman) at [email protected]
Happy bitcoin shopping!