For the past few weeks we've been working on a new feature we're very excited to launch. With our new wallet Facebook integration you can now send bitcoins to your friends over Facebook instantly and easily without needing to save and copy paste bitcoin addresses every time you send a transaction.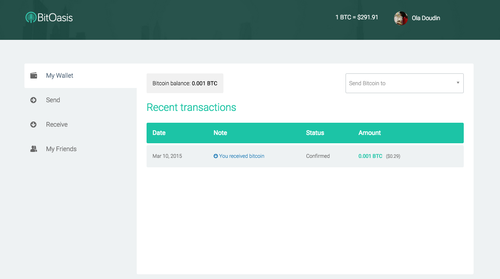 Once you register through Facebook (or link your existing BitOasis wallet to Facebook from Dashboard or Settings) you can immediately start using this feature to send money to your friends through Facebook.
Your My Friends page will be automatically updated with your Facebook friends that have BitOasis wallets, and you can use Invite Facebook Friends button to invite your friends to create BitOasis wallets. Your friends will receive their invitation to BitOasis as a Facebook notification on their accounts.
For every friend you invite and registers through Facebook, you will earn 500bits for free!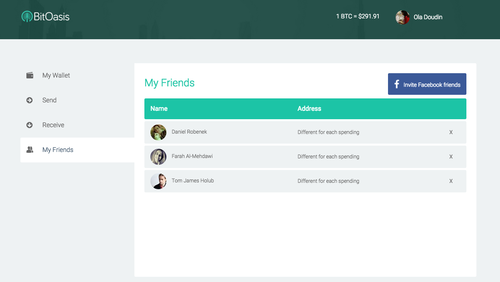 By selecting your friend that you want to send money to (either through Dashboard or Send page) you can immediately send bitcoin to them without needing to copy paste or save long bitcoin addresses.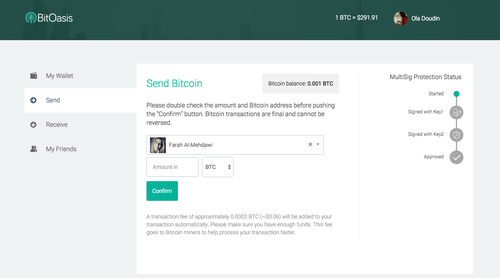 We're looking forward for you to try it! Give it a quick run, and let us know if you like it. We'll be adding further features as we go, hence we'd love to hear your feedback on how we can improve. For any comments or questions, get in touch with us at [email protected]
We're running a promotional offer on BitOasis. Sign up and you get 1000bits for free, invite your Facebook friends and you'll get 500bits for each friend that signs up.
Don't forget to follow us on Twitter @bitoasis and Facebook!