It takes a special breed of people to help build an open financial system and it wouldn't be possible without them working tirelessly behind the scenes.

So we're super excited to introduce you to the newest members of the BitOasis leadership team, who've spent the past few months taking our company one step closer to realizing its vision – building the leading and most trusted crypto asset exchange in the MENA region: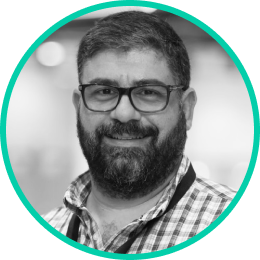 Motaz Nofal joined the BitOasis team in June 2021 as Chief Operating Officer. We're excited to see Motaz in action, using his expertise in operational execution and customer excellence to support BitOasis in achieving its hyper growth goals across the region and beyond!
Motaz has over 17 years of experience in various roles spanning strategy, operations, customer experience, digital and startup ecosystems. He has held various senior roles at companies like Aramex, IATA, Wamda Capital, and Boutiqaat.com. More recently, he worked as an independent consultant in the tech and digital transformation space.
Motaz has worked with and advised multiple start-ups at various growth stages, across the region. He also has vast corporate experience leading regional and global teams and expanding companies through organic, M&A and franchising initiatives.
He holds a Bachelor's degree in Industrial Engineering from the University of Jordan, followed by an Executive MBA degree from Hult International School – Dubai.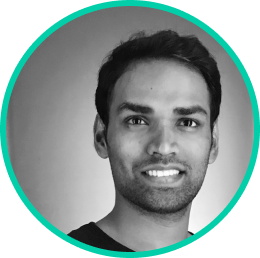 Srinu Chowhan joined BitOasis in May 2021, to lead the company's marketing & growth initiatives. He is an ardent believer in the transformative power of technology and how it can help people. He joined the team with the objective to drive crypto adoption in the MENA region and beyond, which lined up perfectly with the BitOasis team's vision to build a region-wide crypto ecosystem that will help revolutionize the financial industry and enable financial freedom for all.
Srinu has been working in the crypto space since 2017. He has a proven track record of driving growth and helping scale businesses over his decade-long career in digital marketing.
He has worked across multiple industries like Travel Metasearch, Ecommerce and Blockchain (crypto), and has a consistent track record of growing companies from start-up to scale up. Most recently at LUNO (a cryptocurrency platform), he was responsible for driving growth from 400,000 to 4.5 million users in 2.5 years. He has been instrumental in driving similar growth stories at SOUQ and Wego too.
Srinu holds an MBA degree in Marketing and has been part of many growth programs like 'Reforge' and 'Growth Tribe'. He's also passionate about using the science of marketing and storytelling to mentor startups, such as those in the Seedstars portfolio.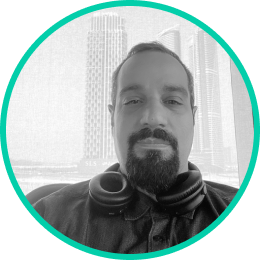 Fadi Bachir joined the BitOasis team in July 2021 to fuel BitOasis's growth by driving the company's internal practices around People and Culture.
Fadi is a human resources expert with a broad background in strategic HR and more than 16 years of experience across different international and multinational global organizations, from higher education to e-commerce and retail. Fadi has developed and implemented best practices in human resources and has a flair for creating work environments that attract and retain top-notch talent. He is also passionate about bringing improvements to the workplace.
Prior to joining BitOasis, Fadi led the Delivery Hero MENA Human Resources Department. He played a key role in shaping their Middle Eastern entities, from managing transitions during mergers and acquisitions, building brand identity and culture, and being a diversity/inclusion champion.
Fadi holds a double major in Legal and Business Administration and a Master's degree in Business management with certifications in core People processes, like compensation and benefits, succession planning, performance management, and leadership development.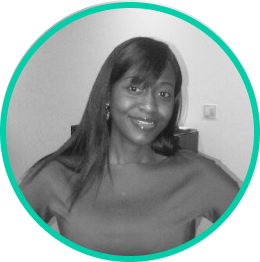 Doris Kayode is the newest member of the BitOasis management team, having joined us in August 2021. She is responsible for managing all aspects of regulatory compliance, anti-money laundering compliance and risk at BitOasis.
Doris has over 17 years of legal and compliance experience in the financial industry, specifically in capital markets. Prior to joining BitOasis, Doris led the legal, compliance, risk and AML team at Nasdaq Dubai Limited where she played a primary role in defining the framework for appointing and regulating direct clearing customers on Nasdaq Dubai. She was also instrumental in establishing cross-border links and recognitions with international depositories and exchanges respectively.
Doris has a Master's degree in Law and an International Diploma in Compliance. She has an eye for detail and a knack for navigating complicated legal matters with relative ease. She has also been instrumental in helping BitOasis build a positive working relationship with regulators.

Also read: BitOasis closes $30 Million in Series B Funding