We're proud to introduce BitOasis Cryptocise, a revolutionary new product line that enables you to earn cryptocurrencies while working out. We've had these pieces of equipment on our minds for years, and with your dedication, we're sure you'll make vast amounts of passive income.  Here's something for every kind of fitness enthusiast out there who wants to earn instant rewards.
If you like to work up a sweat  
Trade every drop of sweat in exchange for your favorite crypto asset with the Cryptocise Sweat-2-Earn (S2E). Using state-of-the-art blockchain protocols, S2E is entirely powered by human effort- the more you sweat, the more cryptocurrency you earn.
You always go the extra mile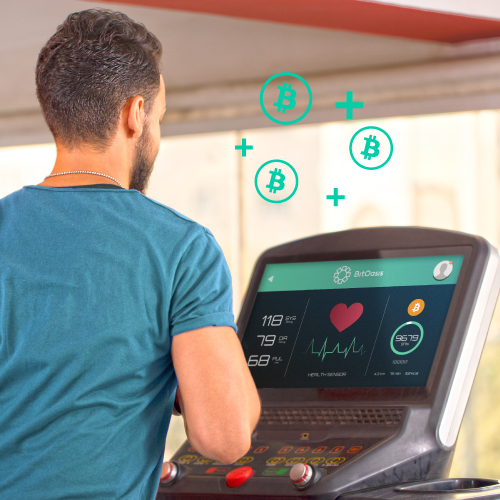 Earn cryptocurrencies with every step you take on the Treadminer.  Backed by the Proof-of-Workout mechanism, the Treadminer instantly sends Satoshis to your wallet while being soft on your joints.  
You like to hold on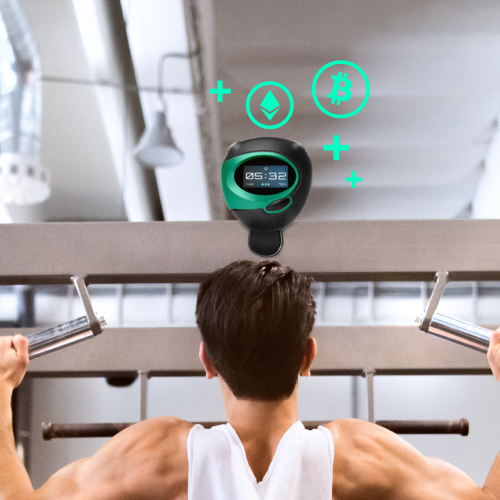 Being persistent has its perks in fitness and in finance. Because the longer you hold on to the HODL bar with your body weight, the more you earn crypto. In the meantime, the BitOasis team will do some state-of-the-art verifying, and you'll receive your cryptocurrencies directly in your wallet!
You like to Pump & Dumbbell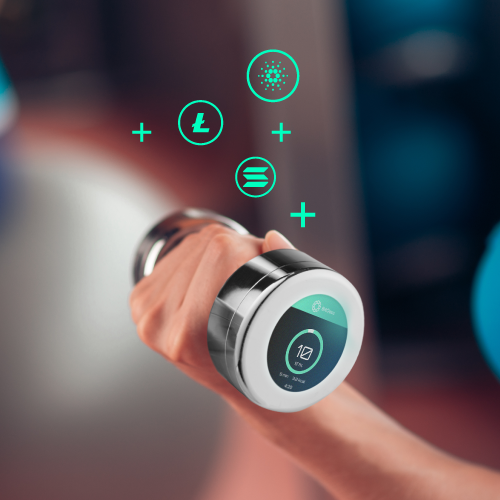 Simply lift our innovative dumbbells and drop them to the ground to instantly earn bitcoin.
Get started on your 'fit' crypto journey today!
With the Cryptocise line-up, BitOasis has revolutionized the value ascribed to good health. So hurry up and try a free trial of whatever fitness gear you've got your eye on. We hope you find the motivation you need to lead a more active crypto life.