Here's your weekly lowdown in under five minutes.
Top Story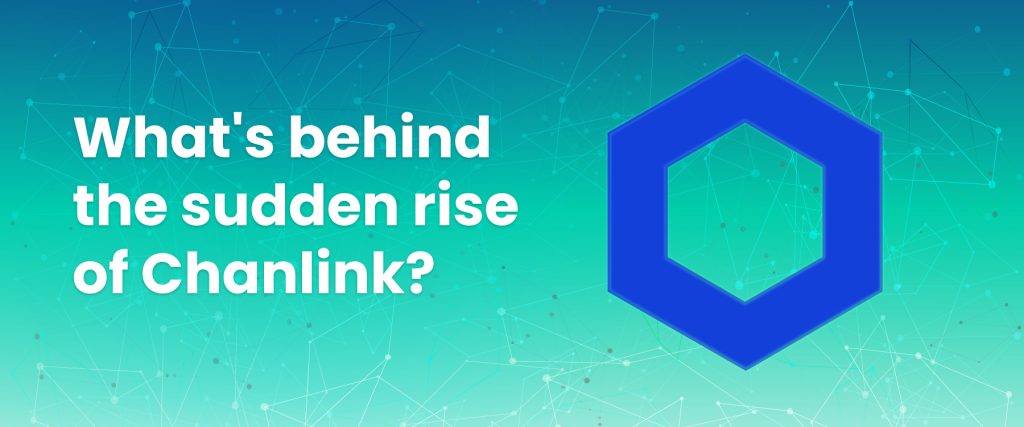 Crypto markets began a slow recovery this week with a majority of assets trading at prices not seen since the middle of last year.
But Chainlink is swiftly pacing ahead of the rest, with the launch of the staking option for LINK.
According to the Chainlink team, staking LINK is one way to increase users' assurances. Read More.
---
Snacks
Prices in US Dollar on the BitOasis App
We're excited to announce our latest app upgrade on Android and iOS. You can now check crypto prices in USD as well as local currency like AED or SAR. Your total portfolio value and the amount of your individual crypto holdings are also available in USD. With this new feature, you will get customized price alerts in USD. Update your app today to check it out.
UK to start testing blockchain technology
Aiming to become a global crypto hub, the country has decided to prioritize blockchain technology. The United Kingdom will start testing the application of blockchains in traditional finance operations, like stock trading and bonds settlement. According to the UK's Finance Ministry, the plan is set to take place in 2023 with the launch of a 'sandbox' for the testing of new regulatory best practices.
---
Market Moves
Cardano in greener pastures

The 'Vasil' network upgrade is edging closer and this could be one reason why Cardano's ADA has been up by over 30% in the past two weeks. A host of network activities have added to the bullish momentum. According to its developer, Input Output, Cardano has 1,000 projects being built on it. Other developments include the US cable provider, Dish Network's launch of a decentralized identification and loyalty program on Cardano.
Was it a sell-off for Litecoin?
Litecoin has undergone a significant price shift this past week with the asset falling by almost 6.7%. An upgrade in the Litecoin network added privacy features which resulted in the token being removed from major Korean exchanges due to local AML laws. At the same time, PayPal started allowing customers to move Litecoin to external wallets, which didn't seem to help Litecoin hold its ground.
---
Trending
Checkout.com starts accepting crypto
Online payments giant Checkout.com has become the latest financial services firm to accept crypto, making the payment method available to Checkout.com merchants. The payment solutions provider works in nearly 50 countries, and its services are available in more than 150 currencies. This step promises to further popularize the day-to-day use of cryptocurrencies.
Anthony Hopkins to buy his first NFT
Recently, the Hollywood actor asked his 925,900 Twitter followers for recommendations on his first NFT purchase. Anthony Hopkins is one of the first major Hollywood stars to get into the NFT film space, releasing 'Zero Contact' last year via NFT film platform Vuele.
Are you enjoying the Weekly Wrap? We'd love for you to pass it around. Tell us what you want to read next or say something on Twitter.