Top Story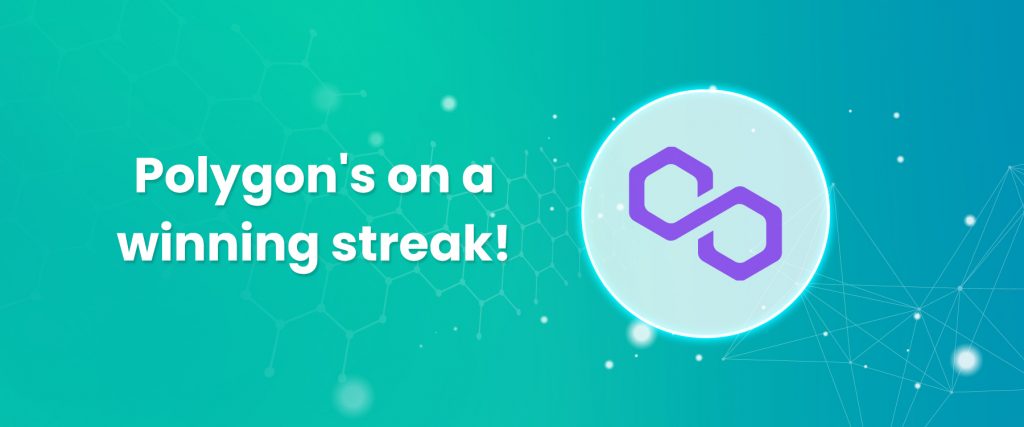 Despite all of this volatility, Polygon's MATIC is currently trading in the green, showing no sign of slowing down.

Those buying and selling Polygon's MATIC token would've stood to gain from MATIC's surge by over 17% this week, elevating MATIC to a seven-day high of $0.646.

Why this sudden spike? Is it happening to start a new trading trend? Well, let's dive into this. Discover more here.
---
Snacks
U.S. SEC Chair hopes to engage with crypto firms
Crypto regulation is becoming an important topic of discussion among U.S. authorities. Gary Gensler, Commissioner of the U.S. Securities and Exchange Commission (SEC) is now considering whether to exempt crypto companies from certain securities laws in the SEC's proposition to regulate the crypto market. Gensler believed there was a "potential path forward" with the crypto sector, such as lending and trading platforms.
Why Indonesia is exploring crypto
Indonesia's central bank governor Doni Primanto Joewono has confirmed that the country is exploring the possibility of integrating cryptocurrencies into its financial system. According to the governor, cryptocurrencies have triggered several countries to look into the viability of CBDCs. Bank Indonesia is also researching the possibility of rolling out a central bank digital currency (CBDC).
---
Market Moves
Whales and shrimps hoard Bitcoin

After weeks of trading between the $19K and the $20K range, Bitcoin went back shortly to $21,000+ area this Friday. Bitcoin on-chain data showed heightened activity with a significant rise in the number of Bitcoin addresses holding 10+ BTC by 1.12% in the last 30 days. While Bitcoin shrimps, or addresses that hold between 0 and 1 BTC, have added about 60,400 Bitcoin to their wallets–making a record purchase throughout June.
Ethereum rallies as the merge nears
Several altcoins traded in the green on Friday morning, including Ethereum, which crossed the $1,200 range after surging by over 8%. The positive sentiment around Ethereum could have been due to the latest update on the Ethereum 2 merger. Recently, the network completed the ninth shadow fork, enabling developers to test features before deploying the final merge with the proof-of-stake (PoS) Beacon Chain.
---
Trending
UK and US ask for public opinion on crypto
In their efforts to keep up with global regulatory trends, the UK Treasury reached out to the public to understand people's views on the use cases of crypto including their opinion on the risks associated with crypto. Similarly, the U.S. Treasury has asked the public for comments on the risks and benefits of cryptocurrencies.
First stablecoin backed by GBP goes live
Fintech firm Blackfridge has reportedly launched the first stablecoin to be pegged to the UK pound. Known as Poundtoken, the stablecoin is said to be 100% backed by pound sterling reserves and will use the ticker GBPT. Blackfridge also says this stablecoin will be audited on a monthly basis by a Big 4 firm, KPMG.
Are you enjoying the Weekly Wrap? We'd love for you to pass it around. Tell us what you want to read next or say something on Twitter and Telegram.