Top Story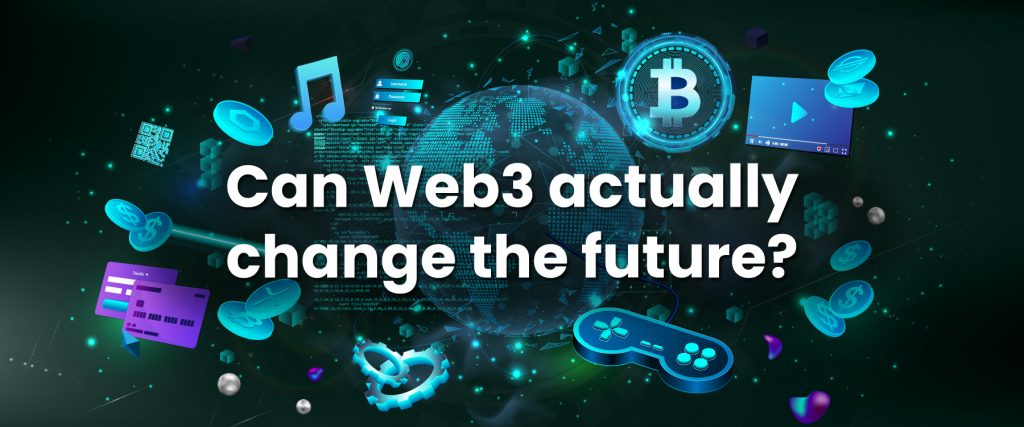 The future looks so promising when we look at the broader picture of Web3 and its long-term prospects.
Applications will be more immersive and intuitive as the world moves from a 2D desktop computing environment to a 3D VR world.
But for all this disruption, it's worth recognizing that Web3 isn't going to come from nowhere. Instead, it's coming from many of the technologies that are already in use today.
But before we get too drawn into the hype, let's explore the potential implications of Web3, its drawbacks, and some possibilities. Discover more here.
---
Snacks
Italy to provide 45M euros for blockchain projects
The Ministry of Economic Development of Italy has announced that certain blockchain projects will qualify to apply for up to 45 million euros in government subsidies. Starting from September, companies and public or private research firms will be able to apply for funding from the government for the development of projects related to artificial intelligence, the Internet of Things, and blockchain technology. The fund will have an initial budget of 45 million euros.
MakerDAO could soon collaborate with mainstream bank
MakerDAO, the protocol behind the stablecoin DAI is voting on a proposal that will bring Huntingdon Valley Bank (HVB), a traditional bank into its ecosystem. For the first time, the bank can borrow against its assets using decentralized finance. This will enable Maker Protocol to issue real-world loans to borrowers through a fully backed traditional entity by meeting the bank's standards. Currently, 83% of voters are in favor of the proposal which involves creating a vault with 100 million DAI for the bank, as part of a new collateral type.
---
Market Moves
Why Bitcoin could be stuck in a range

The overall bear market has significantly affected crypto investor interest. The trading volume recorded for Bitcoin during the first quarter of the year was approximately $2.42 trillion. This was a 60% decrease in the trading volume recorded between January and March of 2021 of around $6.02 trillion. However, Bitcoin traded in the green, above the $20,000 range most of the time on Wednesday.
Is Solana making a comeback?
With volatility somewhat back in the market, traders seem to have taken an interest in Solana. If the momentum continues the SOL token could very well progress to the next key area but is still stuck in a large price range. With over a 5% surge on Wednesday, SOL reached a seven-day high of over $36. In the weekly timeframe, Solana has been up by over 3%.
---
Trending
Shiba Inu prepares to launch TREAT
The Shiba Inu team has announced they're preparing to launch the fourth token of the Shiba Inu ecosystem called TREAT. Also, Shibarium update is to be launched, and it will provide a layer-2 blockchain solution designed to allow users and developers to create novel uses of existing blockchain infrastructure.
Ripple dev team tests NFTs
San Francisco-based Ripple network's developer arm is testing an NFT functionality. The team is "confident" in the XRP Ledger's ability to support the XLS-20 standard for NFTs. The developer team also tested NFT throughput by creating a million accounts that minted 20 NFTs each.
Are you enjoying the Weekly Wrap? We'd love for you to pass it around. Tell us what you want to read next or say something on Twitter and Telegram.