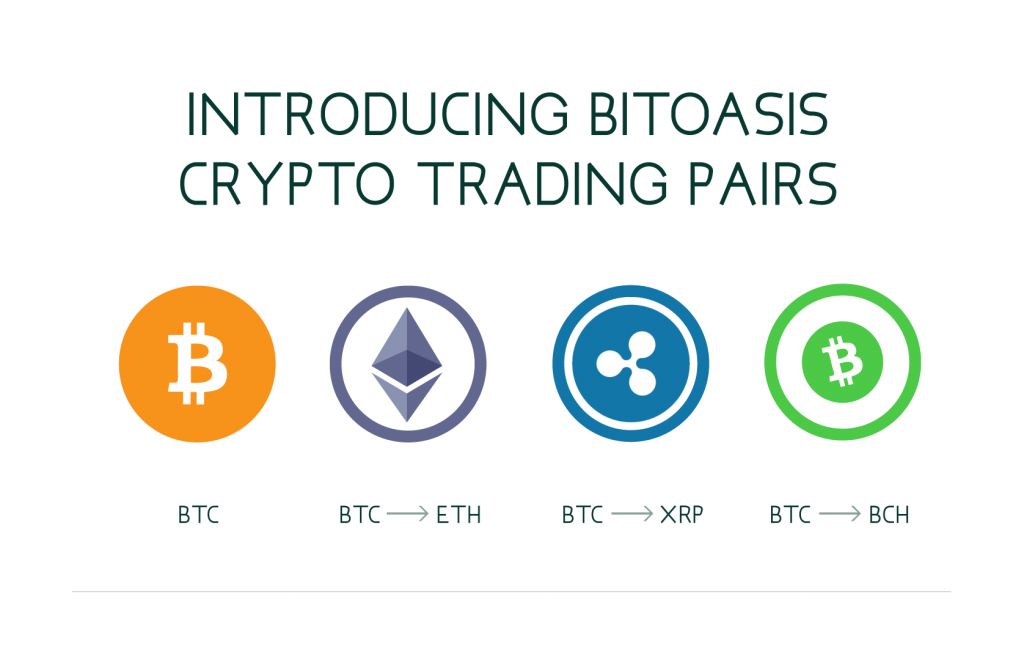 We are excited to announce new digital asset trading pairs on BitOasis trading exchange.
Our exchange users across United Arab Emirates, Saudi Arabia, Kuwait, Bahrain, and Oman can now trade ETH–BTC, XRP–BTC, and BCH–BTC on the BitOasis exchange with discounted fees of 50% until July 20th, 2018.
To start trading with the new digital asset pairs, login to BitOasis and select trading exchange. If you have any questions, please don't hesitate to reach out to our support team.
Thank you for using BitOasis!