Crypto markets woke up to some big waves this Tuesday morning. Here's your weekly lowdown in under five minutes.
Top Story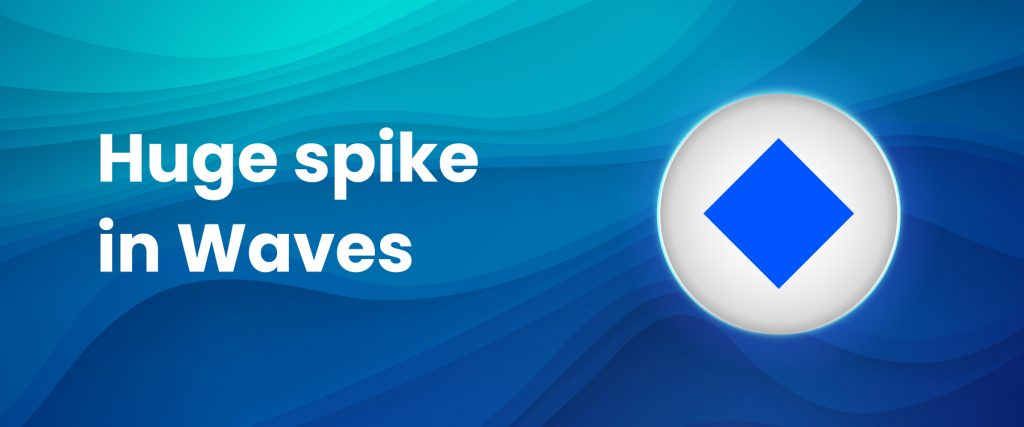 Cryptocurrency, WAVES reached a new all-time high of $48, increasing by 50% in 24 hours. Total Value Locked, or the sum of all Waves tokens in decentralized finance (DeFi) surged to over $400 billion, Read the full story here.
---
Breaking
Want crypto with Apple Pay? (use MetaMask)
Ethereum crypto wallet MetaMask now allows iPhone users to buy crypto with Apple Pay.
Since Apple doesn't directly support crypto payments through its own platform, people can buy crypto through Wyre, which supports crypto and integrates with Apple Pay. Apple Pay users don't need to send Ethereum to the app in advance to buy crypto. Instead, they can use debit or credit cards to deposit a daily maximum of $400 into their wallet using their Visa or Mastercards and the Wyre API.
Opera adds support for Bitcoin
Opera Crypto Browser is now supporting Bitcoin and seven other blockchain networks to ease access to decentralized apps (dApps). These include well-known projects like Polygon, and Solana, as well as StarkEx, Ronin, Celo, Nervos, and the Cosmos-based IXO. Polygon dApps are now available in the company's Web3 browser, the Crypto Browser Project. Opera is one of the oldest web browsers that has been online since 1995. It launched its first web browser with integrated Ethereum wallet support in July 2018.
---
Market Moves
Ethereum's market cap puts MasterCard in the shade
Recently, Ethereum surpassed MasterCard and Bank of America in market cap. As Ethereum's price crossed the much-coveted $3K mark, its market cap swelled to $347.51 billion, climbing above that of MasterCard's 337.12 billion. Collectively, crypto markets reclaimed the $2 trillion market cap as well.
Shiba Inu's burn rate rises
More than 263 billion tokens of Shiba Inu have been burned, or permanently removed from circulation, since October last year. Recently about 2 billion SHIB tokens were removed from circulation and sent to "inferno" wallets. This could be why Shiba Inu recorded a double-digit price rise recently.
---
Trending
Dubai's new crypto regulator onboards BitOasis
Dubai's Virtual Asset Regulatory Authority (VARA) has given provisional approval to BitOasis, enabling us to further grow and develop our trading platform from our home in Dubai. In our mission to remain the most trusted cryptocurrency platform in the region, we will collaborate with VARA to build a strong foundation for the future of the crypto economy. Read more.
This Dubai school goes crypto
Citizens School has become the first school in the Middle East to accept tuition fee payments made in Bitcoin and Ethereum. The school will be accepting payments through the integration with a digital platform that automatically converts cryptocurrency into dirhams.
Are you enjoying our Weekly Wrap? We'd love for you to pass it around. Oh, and feel free to tell us what you want to read next or say something on Twitter or Telegram.