We are very excited to announce that the new improved BitOasis platform is now live. Simply log in to enjoy the new experience! We have launched our two new products; CORE and PRO. Both products aim to provide you with a convenient, fast and secure way to buy, sell and trade the digital assets we offer whether you are a beginner, a regular trader or a professional one.
The interface has been entirely renewed with a new look and user experience. It can be accessed through your desktop, laptop or mobile device with great focus on ease of use and security to give you the best products and experience in the space.
Core is the starter product on the BitOasis platform where you will be able to buy and sell 7 digital assets with ease, 0% commission fee as well as manage your portfolio through the new dashboard that includes new charts, a detailed portfolio and a price alert tool to keep you up to date with the market.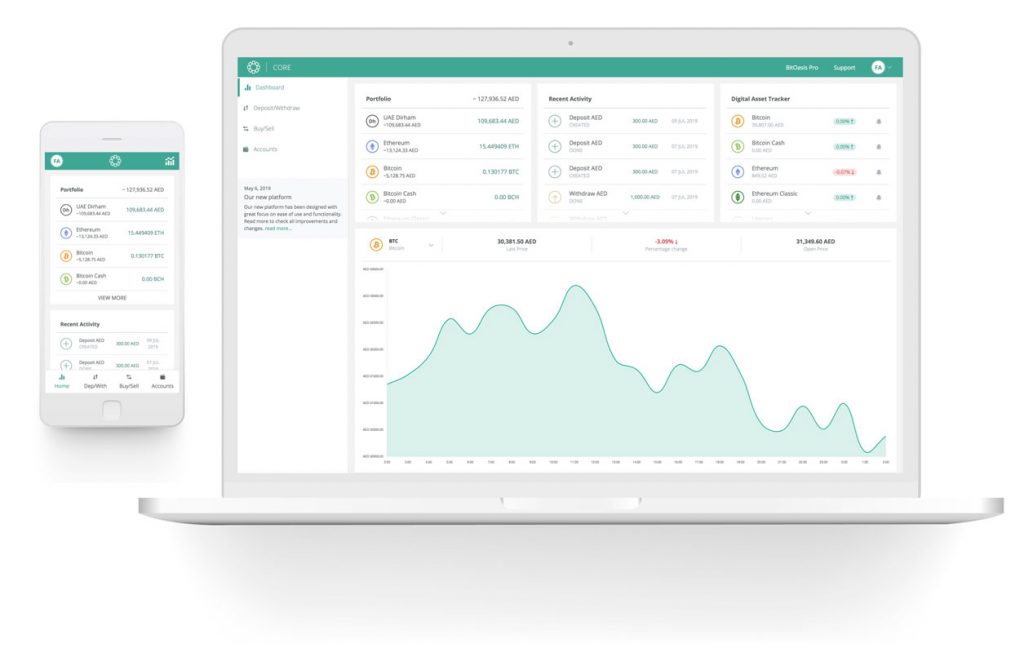 Pro is where more tools come for you as a trader; 12 digital asset and fiat pairs available in real-time with sophisticated trading charts & order types. The interface has also been fully revamped to give you a whole new trading experience.
Pro offers 4 different types of trading orders, Market, Limit, Stop and Stop Limit. With our high liquidity orderbooks, your order execution will be seamless and swift.
Enter Dark Mode
We know a dark themed exchange platform is the preference of traders. We hope you are excited about this feature as much as we are.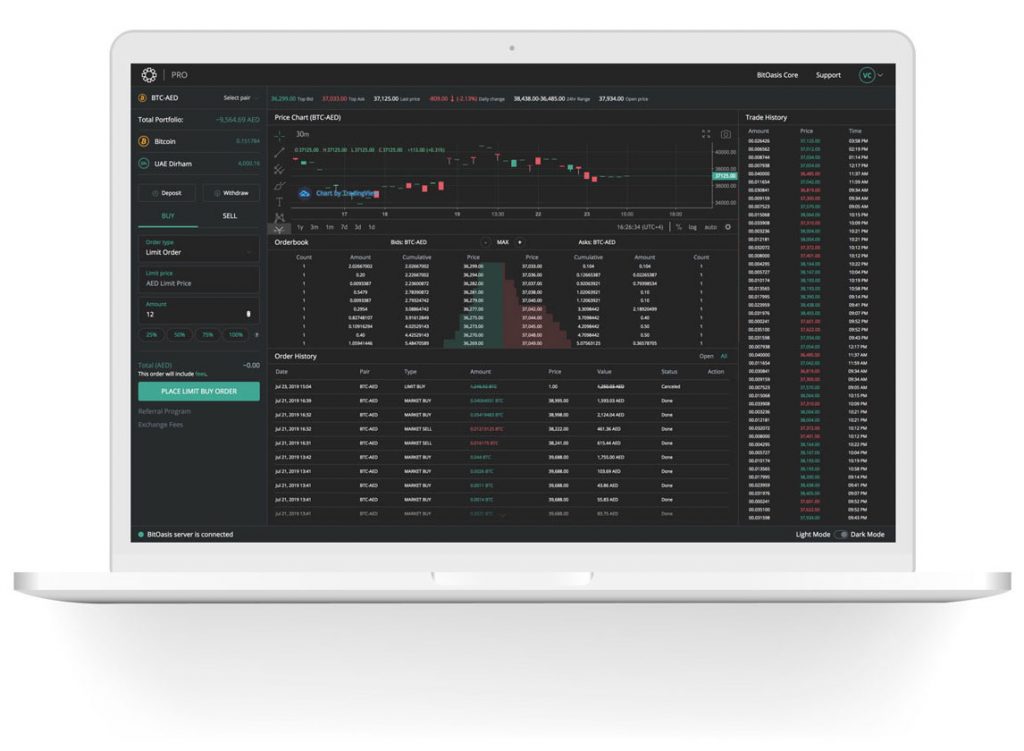 More and more exciting updates will come. Keep checking our social media channels: Twitter – Facebook – Telegram
For any feedback, comments, or bug reports, please do not hesitate to reach out to our support team through the contact form.