Here's your weekly lowdown in under five minutes.
Top Story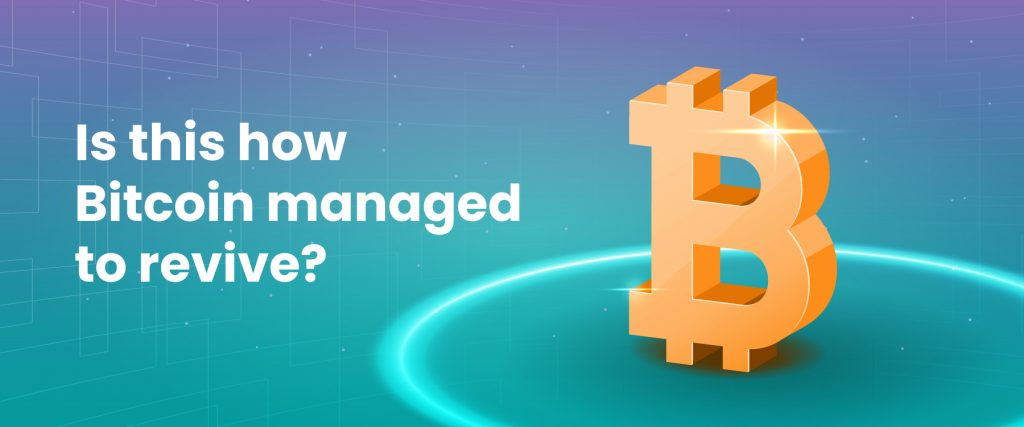 Major crypto prices showed less movement and remained flat this week. 
That said, extreme volatility may be cooling off, days after losses that came with LUNA, and TerraUST de-pegging from the dollar.
Meanwhile, Bitcoin has managed to stay above the $29,000 level because of increased investor activity.
This includes decade-old addresses that are now active and influencing the already mounting pressure to push prices up. Read More.
---
Snacks
A Sense of Urgency in the Air to Regulate Crypto? 
Finance ministers and central bank governors from the Group of Seven called for swift development and implementation of consistent regulation of cryptocurrencies. Referring to the recent turbulence in crypto markets as a wake-up call, French central bank head Francois Villeroy de Galhau had earlier said that there was an urgent need for global regulation in crypto markets.
Over Half of Tether Reserves are in US Treasury Bills
In an attempt to reassure investors that Tether tokens are indeed fully backed, Tether published its latest Assurance Report. In this report, Tether revealed that more than half of its reserves are in US treasury bills. Tether also owns around $286 million in non-U.S. government bonds, partially backing its tokens with non-U.S. government bonds. 
---
Market Moves
Here's What's Next for Shiba Inu
  
The Shibarium and the Shiberse are two significant Shiba Inu developments lined up in the coming months. Both scaling solutions will improve transaction speed and increase SHIB adoption in the metaverse. With these projects, the Shib community is primarily aiming to reduce the number of investors selling the meme coin, which is one of the reasons behind declining SHIB prices. 
Look Out for Ethereum's Next Milestone 
In the run-up to the final upgrade, Ethereum developers are preparing for yet another milestone on June 8. The Rospten testnet is seen as the best representation of the actual Ethereum network; wherein the proof-of-work (PoW) network combines with a new proof-of-stake (PoS) consensus. Developers created the Ropsten testnet back in 2017, and they will deploy it in the coming weeks.
---
Trending
Will Taylor Swift Make Music-NFTs?
Universal Music Group, which is behind Taylor Swift, Ariana Grande, and BTS, will let artists drop NFTs on LimeWire's marketplace. The software company that earlier partnered with Algorand to relaunch as an NFT marketplace for music signed Universal Music Group to its platform. The deal doesn't necessarily mean that any of those artists will release NFTs via LimeWire, but they will have the opportunity to do so.
Tuning into the First-Ever Blockchain Cartoon?
The upcoming animated series 'Krapopolis,' from US broadcasting giant Fox Entertainment will be the first-ever cartoon to be made using blockchain technology. However, the show will not go live on any blockchain network, and you'll still need a TV to watch it!
Are you enjoying the Weekly Wrap? We'd love for you to pass it around. Tell us what you want to read next or say something on Twitter.