Here's your weekly lowdown in under five minutes.
Top Story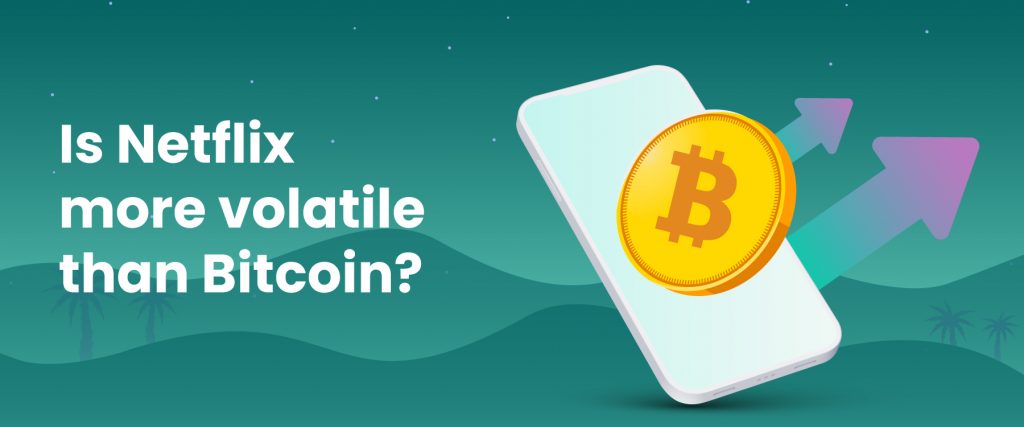 Netflix has performed worse than Bitcoin has this year.
Recently, Netflix stocks crashed 25% to a new yearly low of $258.90, and some people think crypto looks stable by comparison.
On-chain data suggests that Bitcoin and Ethereum have been less volatile than many stocks, contrary to popular belief.

Other tech stocks that have seen crypto-like daily losses this year include PayPal and Meta. Meanwhile, Bitcoin has rebounded to the $40,000 range. Read More
---
Breaking
Germany is now the world's new crypto-hub
A new report says that Germany has surpassed Singapore to become the most crypto-friendly nation. The number of Bitcoin nodes in Germany is second only to the USA, and the country also has progressive policies toward crypto. It accepts cryptocurrencies as a long-term investment for savers. Its largest savings institution, Sparkasse, plans to offer a crypto wallet service to its 50 million members, allowing them to transact with and store Bitcoin, Ethereum, and other crypto-assets.
100K wallets in a month on Cardano
With 400 new projects in the pipeline, the number of ADA wallets has increased by 100,000 since March 22, with the total figure standing at 3.268 million as of April 19. Cardano Founder Charles Hoskinson says that the upcoming Vasil Hard Fork upgrade in June will significantly improve Cardano's performance and innovative contract capabilities.
---
Market Moves
Terra's LUNA rebounds

Terra's native token LUNA is rebounding swiftly after suffering losses over the past few weeks. LUNA is leading the crypto market after staging a 12.36% rebound. The latest price rally pushed Terra token's net capitalization across $37.17 billion, now making up 1.76% of the entire crypto market.
Bitcoin fees drop
According to Coinmetrics, Bitcoin transaction fees have dropped from the historic peak of $62.7 last April to $1.039 per transaction. This makes it a two-year low as, in June 2019, an average Bitcoin fee was roughly $6.5. This week the price of the global flagship crypto briefly dropped below the $39,000 level, hitting the $38,500 zone—the lowest decline in the past 80 days.
---
Trending
UAE Delivery Firm Accepts Crypto
A grocery delivery service based in UAE has integrated crypto payments into its network. Customers of Yalla!Market can now pay in stablecoins, USD Coin (USDC), or Tether (USDT) as the company is considering adding more alternate coin options. Besides payments, the startup is planning to pay salaries in cryptocurrencies.
Ethereum Whales Amass SHIB
Shiba Inu has become the most used smart contract by the largest Ethereum wallets, at least 2,000 of them. Whales continue to acquire massive amounts of Shiba Inu as the token regained 6% after a recent decline. However, the transactions did not trigger a rally for SHIB, as the coin has been down by over 4% this week.
Are you enjoying our Weekly Wrap? We'd love for you to pass it around. Oh, and feel free to tell us what you want to read next or say something on Twitter.