Here's your weekly lowdown in under five minutes.
Top Story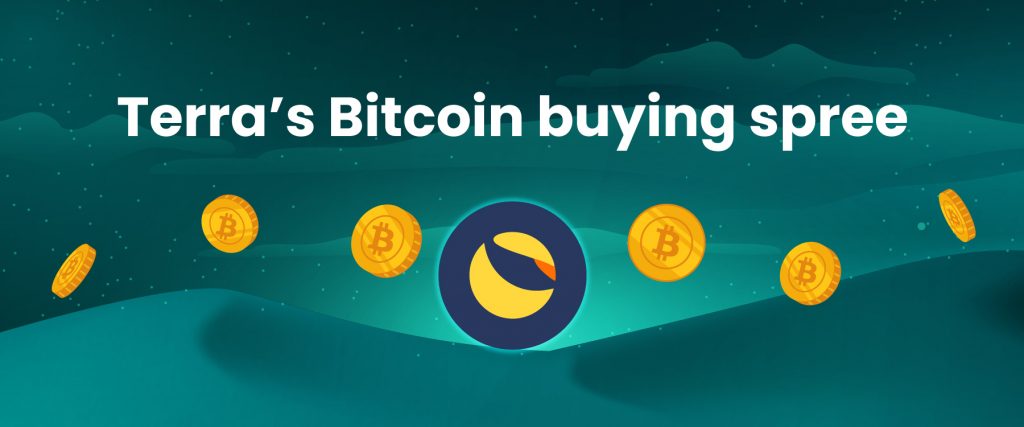 Luna Foundation Guard, a non-profit organization behind Terra, purchased another 4,130 Bitcoin for roughly $176 million.
This has placed LFG's Bitcoin reserves at over 42,000 BTC.
The Foundation plans to become the biggest holder of Bitcoin, second only to Satoshi Nakamoto. Here's Why.
---
Breaking
Bank of America is Bullish on Crypto
According to Michael Hartnett, the chief investment strategist at the Bank of America, Bitcoin and other cryptocurrencies could outperform bonds and stocks amid a potential recession. Hartnett warned the Bank's clients that most other stocks might experience massive volatility and that a "recession shock" was coming.
MasterCard and Nexo launch a Crypto Card
Singapore has given the green light to a new law that provides stricter oversight of cryptocurrency providers. Singapore-based virtual asset service providers will need to be licensed even if they only carry out business overseas. Authorities say this would safeguard the nation's reputation on financial probity or ethics as it plans to host more crypto-related businesses.
---
Market Moves
Q1 Profits for XRP

Most top coins were seen in the red this past week, but by the end of the first quarter, XRP was the only profitable coin, along with bitcoin. Trading at a weekly high of $0.7889, XRP increased 5% within 24 hours on Friday. The latest hike could be due to updates on the ongoing legal battle with the US SEC. Brad Garlinghouse, CEO of Ripple, recently said that their court battle with SEC had gone "exceedingly well."
Shiba Inu's Rollercoaster Revives
For the first time, the number of smart contracts on Cardano increased above 2,000. As crypto markets slumped in the past few weeks, Cardano's ADA was amongst the very few coins still increasing in price. In the past 30 days, the price of ADA has increased by 35.5% with the coin trading at a weekly high of $1.05.
---
Trending
NFTs Take Flight with Emirates
Emirates Airline is planning to launch NFTs. Their first project could arrive in the coming months. Emirates also announced that its pavilion at the Expo 2020 site will be repurposed "to bring to life the airline's future-focused projects, including those relating to the metaverse, NFTs and Web3."
Ripple in South EastAsian Markets
In a new report, the University of Cambridge and the ASEAN Global Connections cited Ripple as the leading remittance provider in Southeast Asian nations that come under ASEAN. In their findings, countries in Asia and the Pacific are increasingly offering quick payments using digital banking systems. Here, Ripple is the leading platform, along with Nium, also a Ripple partner.
Are you enjoying our Weekly Wrap? We'd love for you to pass it around. Oh, and feel free to tell us what you want to read next or say something on Twitter or Telegram.