Get ready to put your crypto trading skills to use because the BitOasis ​​Trading Championship is back due to popular demand.
This time, we're giving away bigger prizes worth USD 30,000 in cash to reward a lot more winners!
So even if you miss the grand prizes, all other participants will share USD 10,000 in cash. The more you buy and sell, the more you win – is the magic phrase. Confirm your participation with your BitOasis registered email to get started.
What's in store?
Here are the prizes you will win!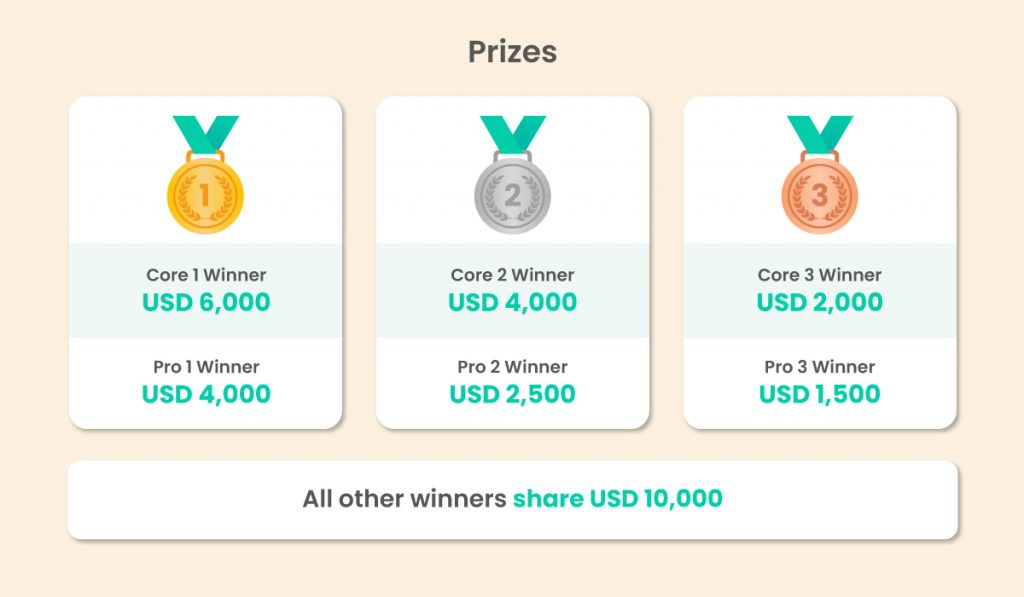 The Trading Championship runs for a limited time, starting from Mar. 2 to Mar. 31, 2022. So hurry up and add funds to your BitOasis account now to get a headstart in the competition!
If you don't have a BitOasis account, get AED 100 when you sign up and verify.
The competition is available to BitOasis Core and Pro customers in the United Arab Emirates (UAE), Saudi Arabia (KSA), Kuwait, Oman, and Bahrain, so spread the word and invite your friends to join you in the Championship.
Here's how it works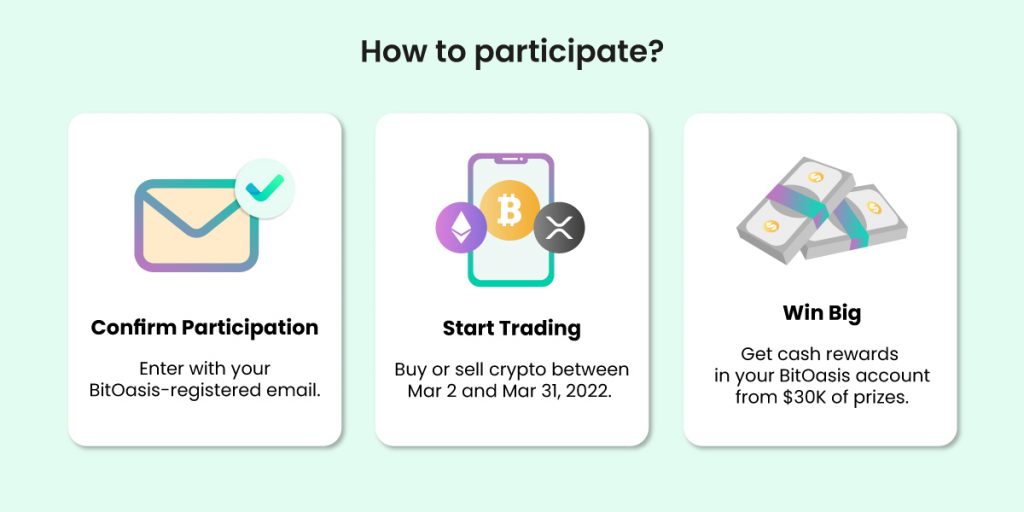 Register here to enter the championship.

Prize winners with the biggest trading volume during the competition period will win rewards in cash. You can keep track of your progress in the Trading Championship Leaderboard.
When will I receive my cash prizes?
You will receive your cash prize in your BitOasis account after the Championship ends on March 31, 2022.
Few things to keep in mind
Use your BitOasis-registered email to confirm your participation
Complete at least one buy or sell process to be considered for the prizes.