Here's your weekly lowdown in under five minutes.
Top Story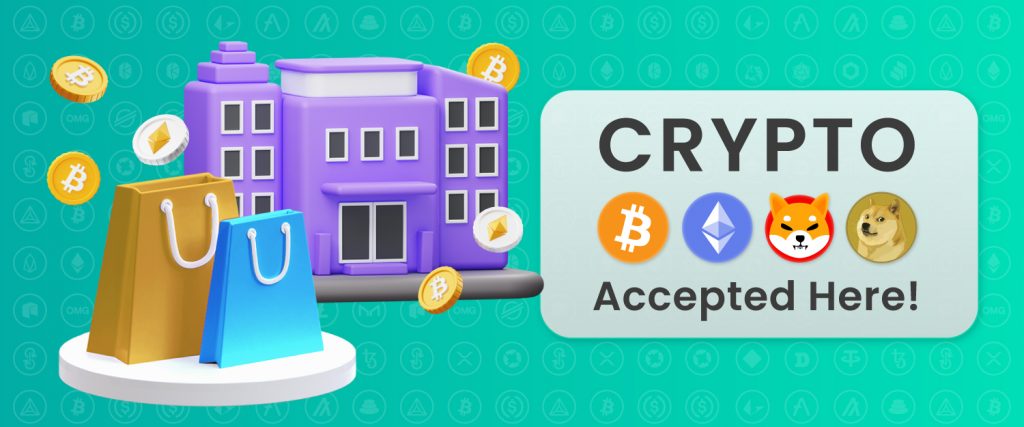 As private companies welcome cryptocurrencies with open arms, Bitcoin, Ethereum, and NFTs have become a part of daily conversations anywhere in the world. 
What's exciting is the arrival of crypto payments, which actually makes virtual money part of our ground reality. However, bigger financial institutions are still warming up. Read More
---
Updates
Dubai's VARA is now in the Metaverse
Dubai's Virtual Assets Regulatory Authority, or VARA, is now the world's first government entity to debut in the Metaverse. VARA has purchased land in the virtual world of 'The Sandbox' as part of its plans to set up a metaverse headquarters. Inaugurating the VARA MetaHQ on the Sandbox, Sheikh Hamdan bin Mohammed bin Rashid Al Maktoum said that VARA's presence in the Metaverse would positively impact the long run. 
Ethereum Gas Fees Must Go Lower: Buterin
Ethereum founder Vitalik Buterin argued that the network's transaction fees or 'gas' must go lower or "under $0.05 to be truly acceptable" and benefit the ecosystem. Projects running on the Ethereum network are the most affected. Buterin previously said that developers were making progress with Layer 2 solutions and other upgrades that could be critical tools in solving the network's exorbitant transaction fees. 
---
Market Moves
Big Goals for Algorand
Algorand (ALGO) is up by double-digits after the global soccer body FIFA announced it was partnering with the blockchain company. This week, the price of the token increased by about 20% within 24 hours of the sponsorship agreement going public. As part of the agreement, Algorand will assist FIFA in further developing its digital assets strategy, while FIFA will provide sponsorship assets, including advertising, media exposure, and promotional opportunities. 
Buy Land with Shiba Inu
To provide more utility for Shiba Inu holders, people can now purchase land in the SHIB Metaverse using the meme tokens. Following the announcement, the token increased by 2.4% on Thursday. However, the price surge could have been due to burning over $500,000 worth of SHIB. It's worth noting that 'burning' tokens permanently removes them from circulation by sending them to a wallet from which they can never be retrieved. Projects often burn tokens to help increase the token's price.
---
Trending
The Vatican to 'Democratize' Art Through NFTs
The Vatican will open an NFT art gallery later this year. The initiative is between Sensorium, a virtual reality startup, and Humanity 2.0, a Vatican-led non-profit. The public-private partnership will allow people to see the Vatican's heritage – manuscripts, masterpieces, and academic initiatives via virtual reality headsets and desktop computers.
Gucci, Louis Vuitton Enter Web3
This week several companies have arrived at the Web 3 and NFT scene in particular. Recently, Gucci announced that it will accept crypto payments in Bitcoin, Dogecoin, and Shiba Inu at select stores in the U.S. Another luxury brand Louis Vuitton launched an NFT game that allows players to earn in-game NFTs designed by NFT artist Beeple.  
Are you enjoying the Weekly Wrap? We'd love for you to pass it around. Tell us what you want to read next or say something on Twitter.