Top Story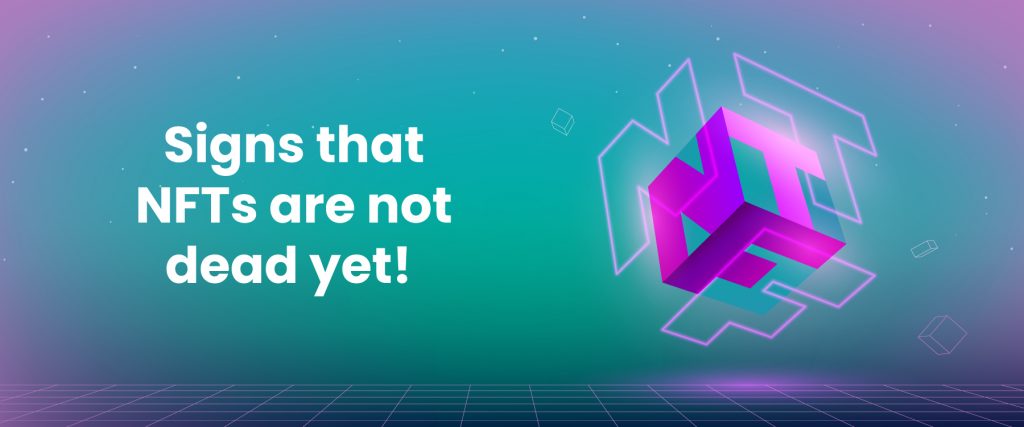 We've seen several cryptocurrencies rise and fall in the past couple of weeks, so if you're wondering how the NFT market has been doing, you're not alone.
The crypto bear attack didn't spare NFTs as the NFT marketplace volume reached a new low, shedding $4 billion in total monthly volume.
But NFTs have existed for several years, and now there are signs that NFTs will survive even if pop culture interest wanes off. Discover More.
---
Snacks
Citibank leads crypto into mainstream
Citibank has partnered with a Swiss crypto company to develop Bitcoin custody services. The banking corporation that manages more than $27 trillion in assets will collaborate with crypto custody firm Metaco, enabling people to retain crypto assets like Bitcoin. In recent years, other major banks like Standard Chartered and Union Bank of the Philippines, among others, have also partnered with Metaco in their effort to support cryptocurrencies. This is because institutions like Citibank believe that crypto is increasingly important to their customers.
Tech giants to standardize the metaverse
Meta announced it would join other tech firms to create a metaverse standards body to build the next version of the web. Companies who joined the initiative include Microsoft, Adobe, Epic Games, Nvidia, and Qualcomm. Recently, Meta began testing NFTs on Instagram's Stories feature using the augmented reality platform Spark AR.
---
Market Moves
Traders hear LEO roar

Unus Sed Leo outperformed crypto markets, showing low volatility throughout the week. LEO has been up by 20% in the past seven days, reaching a weekly high of $6. The gradual rise in popularity goes back a couple of months. According to data from Glassnode, the number of active LEO addresses has been increasing while the price of the asset has gained about 18% in the past 30 days.
SHIB surprises the market
Meme-based crypto Shiba Inu has been in the green this past week, increasing by 14%. On Tuesday, Shiba Inu surged by a whopping 40% to $0.000008637, defying the market's bearish trend. The dramatic rise may have been due to the recent news announcement that SHIB has become the second most held asset by Ethereum whales.
---
Trending
Shopify reveals new crypto features
Shopify is now allowing customers and brands to connect through their crypto wallets. The online shopping giant, which allows small businesses to create custom e-commerce shops, is launching NFT-enabled storefronts as a new feature for brands that want a more exclusive look.
Bill Murray tokenizes his life
Hollywood actor Bill Murray will launch an Ethereum NFT project in July. The NFTs include artwork, stories from his life and career, and access to events and a Discord community. Some of these stories will be available as NFTs via 'The Bill Murray 1,000', an Ethereum project from comedy and entertainment website The Chive.
Are you enjoying the Weekly Wrap? We'd love for you to pass it around. Tell us what you want to read next or say something on Twitter and Telegram.